Acceleration to transformation
Maximizing cloud's value leveraging well planned migration, integration,
management and innovation.
Cloud migration is accelerating and it's challenging. Meticulous cloud migration planning up front is essential to success and business outcomes.
With well-laid plan, right expertise, and cloud migration tools we confidently assist our clients throughout their cloud migration process.
A team of cross-functional experts will accelerate cloud adoption, help with complexities, bring centralized governance, architecture, and support.
Our Specialization
Each cloud journey starts with defining the value, creating a roadmap, and determining how cloud will enable the overall business strategy. These essential services will help gaining the full value of cloud.
Cloud Strategy & Migration
Monitoring & Optimization
Cost Management
Support & Managed Services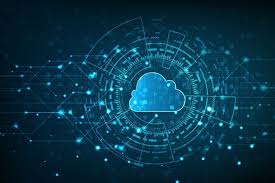 Modernize and accelerate
Fortune 500 Insurance Company reduced IT costs, increased up-time, improved productivity, accelerated time to market, enhanced customer service by leveraging modern technology capabilities and migrating internal systems to the Cloud.